Since 1995, good markets and bad, our average FSBO System Pro client has outperformed the average MLS listing agent in terms of both Days on Market and Chance of Success.
2016 Statistics for FSBO System Clients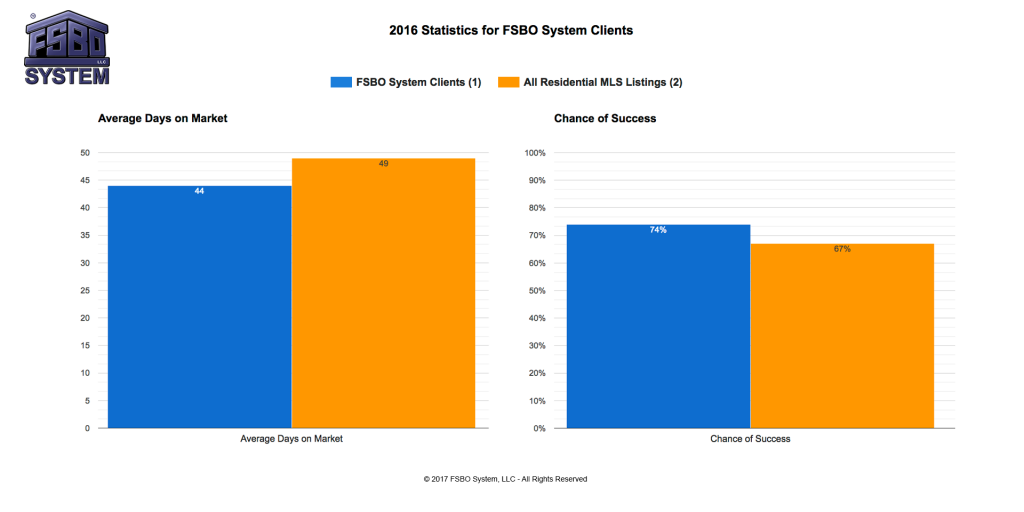 "Based on information from Alaska Multiple Listing Service, Inc. (AK MLS) for the period 1995 through 2016 but not compiled or published by AK MLS. Listing content maintained by AK MLS may not reflect all real estate activity in the market."
---
Days on Market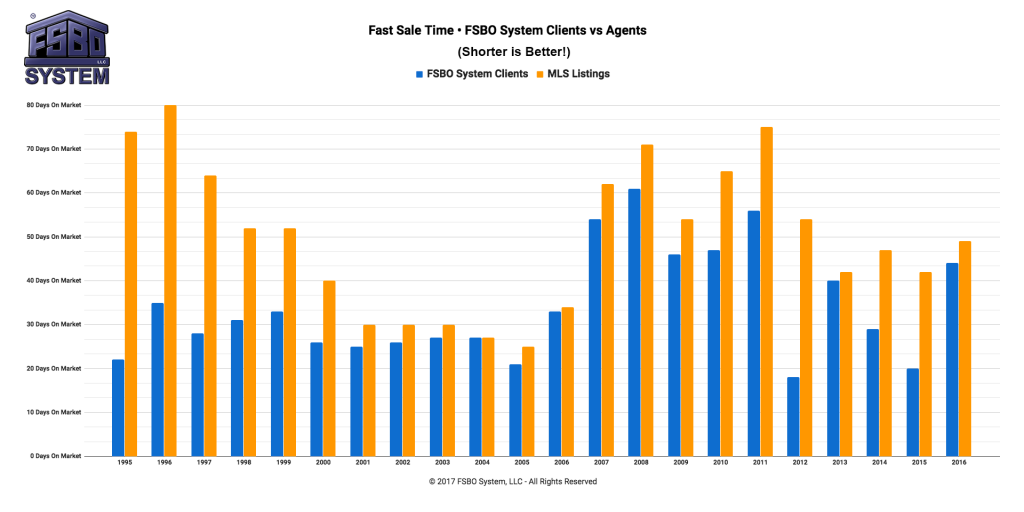 ---
Chance of Success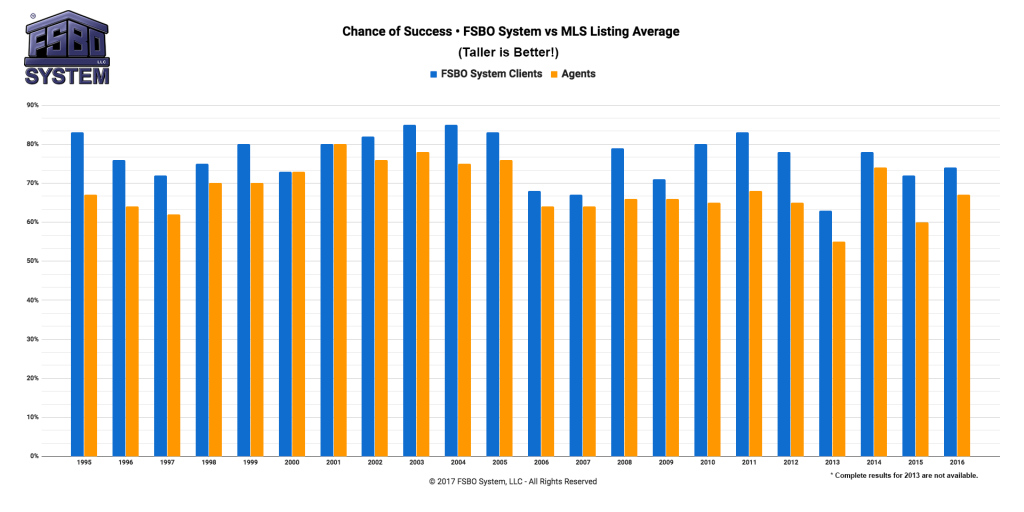 [1] Residential FSBO System clients in Anchorage/Eagle River who closed during the year divided by all terminated residential FSBO System Anchorage/Eagle River clients.
[2] All MLS residential listings in Anchorage/Eagle River that closed during the year divided by all terminated MLS residential Anchorage/Eagle River listings.
The figures above are averages; your specific client experience may vary. You have a fantastic chance of success with FSBO System!
Limitations on Use of AK MLS Derivative Information. Use of derivative information from AK MLS source compilation of current listing information, from the AK MLS statistical reports, or from any sold or comparable reports of AK MLS for public mass-media advertising by an AK MLS Subscriber or in other public representation, may not be prohibited. However, any print or non-print forms of advertising or other forms of public representation based in whole or in part of derivative information sourced by AK MLS must clearly demonstrate the period of time over which such claims are based, must not refer to any listing in particular, and must include the following notice: "Based on information from Alaska Multiple Listing Service, Inc. (AK MLS) for the period 1995 through 2016 but not compiled or published by AK MLS. Listing content maintained by AK MLS may not reflect all real estate activity in the market."